On our screens
September 29 - October 5, 2023:
A HAUNTING IN VENICE | A HAUNTING IN VENICE
(Kenneth Branagh) US 2023, 103'
(in English with Polish subtitles)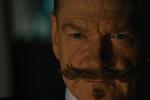 In post-World War II Venice, Poirot, now retired and living in his own exile, reluctantly attends a seance. But when one of the guests is murdered, it is up to the former detective to once again uncover the killer.
DOPPELGÄNGER. THE DOUBLE | DOPPELGÄNGER. SOBOWTÓR
(Jan Holoubek) PL/LV 2023, 120'
(in Polish, German and French subtitles with Polish and English subtitles)




The plot set at the turn of the 1970s takes place on both sides of the Iron Curtain at once. Hans lives in bustling Strasbourg, making the best of the opportunities that the West has to offer. He blends in the local community, running his espionage activities at the same time. Bitner lives with his family in Gdansk and works in the shipyard. On the outside there is nothing the two men have in common. However, the past holds a secret that will challenge them with their own weaknesses and passions. Each of them will face a question about his own identity.
GREEN BORDER | ZIELONA GRANICA
(Agnieszka Holland) PL 2023, 152'
(in Polish, Arabic, English and French with EN subtitles, no PL subtitles)


Agnieszka Holland's migrant crisis drama Green Border with English subtitles will be presented on Tuesday, October 3rd.

In the treacherous and swampy forests that make up the so-called "green border" between Belarus and Poland, refugees from the Middle East and Africa trying to reach the European Union are trapped in a geopolitical crisis cynically engineered by Belarusian dictator Alexander Lukashenko. In an attempt to provoke Europe, refugees are lured to the border by propaganda promising easy passage to the EU. Pawns in this hidden war, the lives of Julia, a newly minted activist who has given up her comfortable life, Jan, a young border guard, and a Syrian family intertwine.
IN-LAWS 2 | TEŚCIOWIE 2
(Kalina Alabrudzińska) PL 2023, 95'
(in Polish and German with Polish and English subtitles)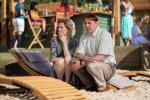 It is a funny and ironic story about a couple who has been married for 30 years, about the generation gaps in relationships, which still seem to be a taboo topic, and about whether it is a good idea to marry at all. Will the couple get married this time? Weronika and Łukasz – a would-be bride and groom from the first film – decide to give themselves a second chance and invite their family to the wedding and the reception, which will take place in a seaside town. Among the invited guests, the viewers will recognise well-known characters, including: Wanda and Tadeusz with their dog, Mirelka, and also a divorcee, Małgorzata, accompanied by… her much younger partner, Jan , and her mother. The sea, drinks and nude sunbathers make the family members of the bride and groom more open and ready to shed their masks.

MY BIG FAT GREEK WEDDING 3 | MOJE WIELKIE GRECKIE WESELE 3
(Nia Vardalos) US 2023, 91'
(in English with Polish subtitles)




Join the Portokalos family as they travel to a family reunion in Greece for a heartwarming and hilarious trip full of love, twists and turns.

OPPENHEIMER | OPPENHEIMER
(Christopher Nolan) GB/US 2023, 180'
(in English with Polish subtitles)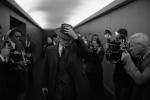 Written and directed by Christopher Nolan, Oppenheimer is an epic thriller that thrusts audiences into the pulse-pounding paradox of the enigmatic man who must risk destroying the world in order to save it. The film stars Cillian Murphy as J. Robert Oppenheimer and Emily Blunt as his wife, biologist and botanist Katherine "Kitty" Oppenheimer. The film is based on the Pulitzer Prize-winning book American Prometheus: The Triumph and Tragedy of J. Robert Oppenheimer by Kai Bird and the late Martin J. Sherwin.
REALITY | REALITY
(Tina Satter) US 2023, 83'
(in English with Polish subtitles)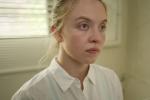 A former American intelligence specialist was given the longest sentence for the unauthorized release of government information to the media about Russian interference in the 2016 United States elections via an email operation.
SAINT OMER | SAINT OMER
(Alice Diop) FR 2022, 122'
(in French, Wolof and Italian with Polish and English subtitles)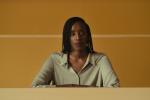 Follows Rama, a novelist who attends the trial of Laurence Coly at the Saint-Omer Criminal Court to use her story to write a modern-day adaptation of the ancient myth of Medea, but things don't go as expected.

SCRAPPER | SCRAPPER
(Charlotte Regan) GB 2022, 84'
(in English with Polish subtitles)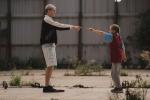 Charlotte Regan's award-winning debut may bring to mind Charlotte Wells' Aftersun not just because the two directors share the same first name. In Scrapper, we also closely observe the relationship between a 12-year-old girl (Lola Campbell) and her estranged father, portrayed by the great hope of British cinema, Harris Dickinson, known for Beach Rats and Triangle of Sadness. But before the man (or perhaps still a boy?) appears in his daughter's life, Georgie is doing well regardless. After her mother's death, she lives alone with an imaginary uncle who allows her premature independence to hide from the world (limited here to North London). The resolute, sharp-tongued girl earns her rent by stealing bikes alongside her loyal pal (Alin Uzun). We remember from Vittorio De Sica's neorealist classic that bike thieves have golden hearts, so here they will shine brightly and beat rhythmically, to the dynamic rhythm of the urban jungle, with music-video energy, but also with a great love for the characters that infects the viewers.
You can also watch films on our online platform: www.e-kinopodbaranami.pl.
ABOUT KINO POD BARANAMI - read HERE