Polish Films in English - Day of the Wacko
(polska wersja znajduje się TUTAJ!)


POLISH FILMS IN ENGLISH - in Kino Pod Baranami
POLISH FILMS IN ENGLISH is Kino Pod Baranami's cycle of screenings specially for English speaking viewers.

Once every two weeks, on Tuesday, we will screen Polish film with English subtitles
- something which you will not encounter anywhere else!

Come and see what's happening in Polish cinematography!

- older and new titles
- great Polish actors and directors
- classics and entertainment
- all with English subtitles


Tickets: 13 PLN


Programme
:
19th August, 4.00 p.m.
SEXMISSION
, dir. Juliusz Machulski
2nd September, 4.00 p.m.

LOVE STORIES
, dir. Jerzy Stuhr

16th September, 4.00 p.m.
DAY OF THE WACKO
, dir. Marek Koterski

30th September
A SHORT FILM ABOUT LOVE
, dir. Krzysztof Kieślowski

14th October
A SHORT FILM ABOUT KILLING
, dir. Krzysztof Kieślowski
List of films
:
DAY OF THE WACKO
|
DZIEŃ ŚWIRA
dir. Marek Koterski, Poland 2002, 90'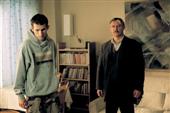 One of the greatest Polish films of the decade. This sad and bitter, dark comedy follows Adaś Miauczyński over the course of a long, typically unpleasant day as he deals with his noisy neighbors, his overbearing mother, his apathetic son, his bitchy ex-wife, his rudely flatulent students, and, most debilitating of all, his own obsessive-compulsive behavior, and his immobilizing despair over the state of his life and the world around him. All the while, he reminisces about the woman he calls his great lost love and fantasizes about seeing her again. Reaching a fever pitch of depressed paranoia, he decides to travel to take a train to the beach to find some peace… Golden Lion at Polish Film Festival.
SEXMISSION
|
SEKSMISJA
dir. Juliusz Machulski, Poland 1984, 119'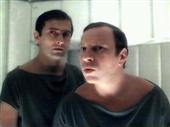 One of the most popular Polish films ever, which achieved cult status through years.
Sexmission
is a comedy science-fiction film starring Jerzy Stuhr and Olgierd Łukaszewicz.
Two young scientists, voluntarily hibernated, are awakened 50 years later to learn that their world doesn't exist anymore. Nuclear war destroyed all the Earth's vegetation, men were exterminated and woman kind is ruling from the underground. Facing harsh treatment from their female guards, they will do anything to save themselves and to reestablish the male population.
LOVE STORIES
|
HISTORIE MIŁOSNE
dir. Jerzy Stuhr, Poland 1997, 105'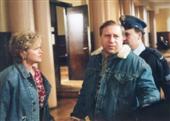 Comedy about four men (played by the director Jerzy Stuhr) - an army officer, a college instructor, a priest, and a drug dealer - and their relationships with four females. An attractive student puts the teacher in an awkward spot when she reveals her love for him. An 11-year-old informs the priest that she's his daughter. The army officer is pleased when confronted by a past lover. The drug dealer, taken prisoner, must decide whether or not to trust his wife with his hidden loot.
Humorous and sentimental, this internationally acclaimed film (winning the prestigious FIPRESCI award at the Venice International Film Festival) was one of the few Polish films in recent history to be both an artistic and a commercial success...
The film is dedicated to Krzysztof Kieslowski, and captures the powerful sense of drama and magic always found in Kieslowski's films.
A SHORT FILM ABOUT LOVE
|
KRÓTKI FILM O MIŁOŚCI
dir. Krzysztof Kieślowski, Poland 1988, 83'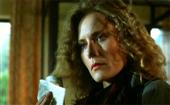 An expanded film version of the sixth episode of director Krzysztof Kieślowski's 1988 Polish language ten-part made-for-television drama,
The Decalogue
. The film explores its narrow theme with subtlety and psychological force. Tomek, a timid, loner 19-year-old postal worker who is an orphan and lives with the pleasant mother of a friend in a non-descript Warsaw housing project hi-rise complex, spies with an astronomical telescope he stole from a nearby school on an attractive and promiscuous slightly older attractive woman, Magda who lives alone in an apartment opposite of his. The woman learns of his obsession and starts responding to his surveillance - with potentially disastrous results. Golden Lion at Polish Film Festival and Special Prize of the Jury at San Sebastián International Film Festival.
A SHORT FILM ABOUT KILLING
|
KRÓTKI FILM O ZABIJANIU
dir. Krzysztof Kieślowski, Poland 1987, 82'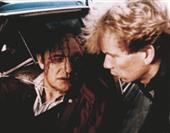 Like
A Short Film About Love
, this is a film spin-off from Kieslowski's ten-part TV series
The Decalogue
. Set in Warsaw, Poland, it compares capital punishment with murders committed by individuals. It opens with a scene of a dead rat and a lifeless cat hanging by the neck. As the plot unfolds, Yatzek is a 20-year-old drifter who murders a testy taxi driver in a gut-wrenching scene of excessive violence. Tension continues to build as a newly licensed young attorney is chosen to represent Yatzek in court. Much anticipated and well-received at Cannes, the film won the European Film Academy Award for "Best European Film" in 1988.